Sweden Dog Park
Sweden Dog Park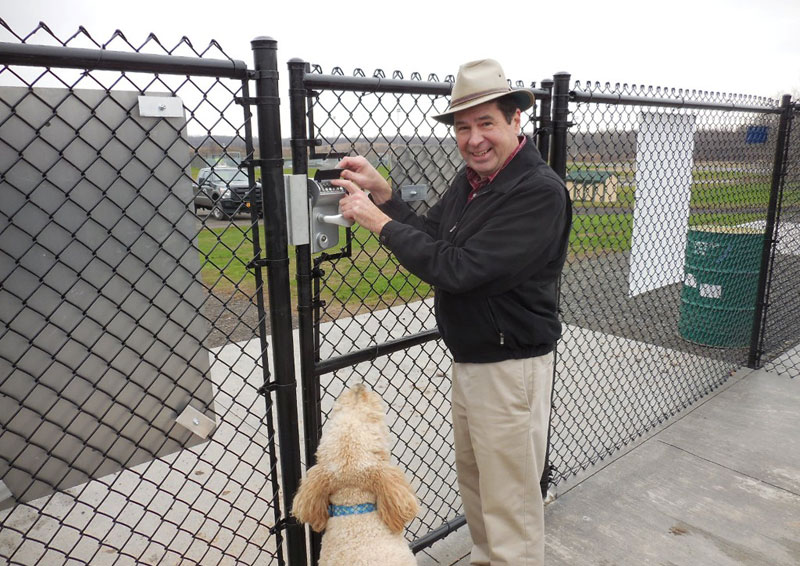 Where is the Sweden Dog Park?
It's located at the Sweden Town Park, Redman Road, just south of Nietopski Field.
Who can use the dog park? Registered members of the Monroe County Dog Parks system will receive a tag that is valid at all four dog parks in Monroe County.
How much does it cost to register my dog?
The annual fee for access to all Monroe County Dog Parks is $24 per dog ($25 if paying by credit/debit card).
Where/when can I register my dog?
Due to COVID the Monroe County Parks Department will not be registering dogs at the Sweden/Clarkson Community Center. Registration is taken Monday – Friday, 8:30 am – 4:30 pm at the Monroe County Parks Office, 171 Reservoir Avenue, Rochester. There are also registration events at the other dog parks and at area pet stores. See the Monroe County website for an up-to-date schedule: www.monroecounty.gov/parks. Call 753-7275 for more information.
What do I need to bring with me for registration?
A current copy of your dog license with your current address and a copy of current rabies certificate (documentation, not tags). Please do not bring your dog with you when registering at the Sweden/Clarkson Community Center.
How long does registration take?
Only 5-10 minutes.
How long is the registration valid?
The permit is annual. Any registration processed after October 1 is valid through the following year. Any registration before October 1 is valid only until the end of the current year. Monroe County will mail renewal packets to currently registered dog park members annually in late November.
How is the dog park fee used?
Half the fees collected from dogs that live in the Town of Sweden go to the Monroe County Dog Park Trust Fund. The other half is returned to the Town of Sweden for upkeep of the Sweden Dog Park.
What are the benefits of dog parks? Providing a legal recreational outlet for dog owners who want to exercise and socialize their dogs in a safe, leash-free environment; preventing unwanted encounters between unleashed dogs and other park users; providing people with limited mobility the opportunity to exercise their dogs in a safe, accessible place; and bringing people together to promote a greater sense of community.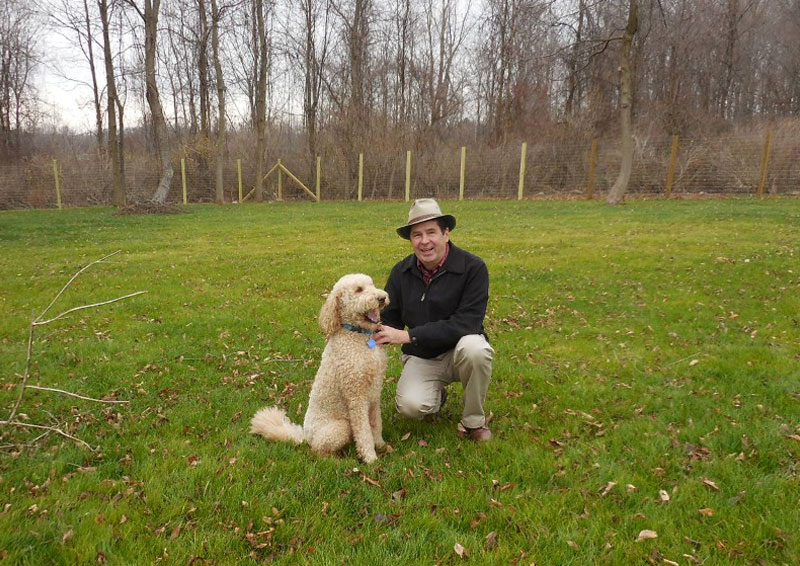 Monroe County Dog Park Rules
All dogs must be licensed and have rabies vaccine
All dogs must have a dog park permit
No other animals allowed
Limit of 3 dogs per person at one time
No children under the age of 10
Small dog area is for dogs 25 pounds or less
Dog owner is responsible for waste clean-up
Dog owner is responsible for filling holes
Dog owner must have voice control over dog(s)
No food or dog treats allowed in dog park
No smoking, alcohol or glass containers
No wheeled vehicles (except wheelchairs)
No puppies under 6 months of age
No dogs in heat or that are ill or injured
No choke collars or spikes