News
FREE Rabies Clinic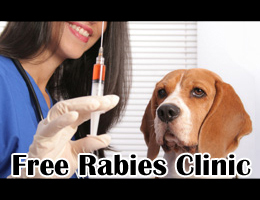 The Town of Sweden, in cooperation with Monroe County, will hold a FREE rabies clinic on Saturday, August 13, 2022 at the Sweden Clarkson Community Center from 9:00 am to 1:00 pm. To schedule an appointment, please call (585) 637-2144.
FREE DRIVE THRU
RABIES CLINIC
Pre-registration REQUIRED
(Limited appointments – schedule ASAP)
637-2144
Saturday, August 13, 2022
9:00 a.m. – 1:00 p.m.
Sweden Clarkson Community Center
4927 Lake Road (behind Aldi)
Registrations accepted until August 12, 2022 at 4:30 pm –
no same day registrations will be accepted.
Vaccinations for dogs, cats, and ferrets.
Limit of 5 pets per vehicle.
Cats must be in carrier – one cat per carrier.
*All humans must follow current COVID-19 guidelines *